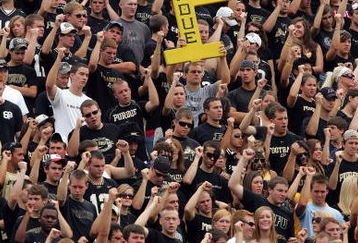 Like many other hardcore college hoop fans, I've filled out a great many brackets (all of them last night, and after I work until 1 AM tonight, I'll really be feeling it tomorrow).
Only one bracket competition bears the name of my radio show, however, and that's the one I have to stand by and make official.
And I'm confident enough in those picks to go ahead and put them out there for public consumption for all...um...15 or so of my readers. So, for the people, here are the 63 winners:
Midwest Round 1:
Kansas, UNLV, Michigan State, Houston, Tennessee, Georgetown, Oklahoma State, Ohio State
UNLV/Northern Iowa is one of those serious fence games, and I'm keenly interested to see if UNI can impose their will defensively as they do to so many other opponents. If they do, I'll be wrong here, but Lon Kruger's the difference right now.
Houston's Aubrey Coleman led the nation in scoring, and he's up against a Maryland team that has consistency issues. If Coleman outplays Grievis Vasquez, the Terps have serious problems to deal with.
Tennessee's game with San Diego State will be one to watch, but again, it's down to experience. Bruce Pearl should be able to find more ways to win than Steve Fisher, who's still living off residuals from inheriting Bill Frieder's sloppy seconds back in 1989.
Finally...dear God, do I want to see that James Anderson/Evan Turner matchup in Round 2.
Midwest Round 2
: Kansas, Houston, Georgetown, Oklahoma State
Houston over Sparty? With apologies to my past radio guest Adam Biggers, yeah. Houston has a couple of guys who are willing and able to take over the game. MSU? They have guys who are able, but not always willing. Raymar Morgan, Durrell Summers, and Kalin Lucas have not always answered the bell this season, and I won't be surprised if they fail to do so here.
And, the Big Ten love train is not stopping at S*R Station this season. I like Oklahoma State's inside muscle of Marshall Moses and Matt Pilgrim to overwhelm Dallas Lauderdale and make Thad Matta go a little too deep into his (extremely shallow) bench.
Midwest Semifinals
: Kansas and Georgetown
Just the two most talented teams in the region. I won't be surprised if someone springs one on the Hoyas, but I think JT3's reached the point where he can have these guys focused on the task at hand.
Midwest Final
: Kansas over Georgetown
I will be shocked, however, if anyone pulls one on the Jayhawks. The Big 12 was deceptively tough this year, and Kansas toyed with all of them. Many times, you have teams with talent and teams with experience, but it's teams with both that are hard to bet against. Kansas has a lot of both, so I'm sending them to Indy.
West Round 1
: Syracuse, Gonzaga, UTEP, Vanderbilt, Xavier, Pittsburgh, BYU, Kansas State
Compared to Duke, Syracuse drew the Bataan Death March in their regional, and they'll be tested by an eighth seed unlike any other.
I see a big game out of Derrick Caracter carrying the Miners past Butler...and seriously, all the 5-12 games this season are hot, except Michigan State's.
Vandy will have a war on their hands with Murray State...unless A.J. Ogilvy comes heavily ready to play, in which case they can win by 15.
I called it on one bracket as a hunch, but I'll refrain here...just barely. If a 14 is going to beat a 3, I like Oakland over Pitt. Oakland has size inside that Pitt can't quite answer, and the Panthers have occasional scoring issues. Like I said, I'm not quite confident enough to put it here, but if Oakland wins, remember that you DID read it here.
BYU-Florida is the only 7-10 game that I'm not making a concerted effort to try and see. If Florida's within 15 points at the final horn, I'll be surprised.
West Round 2
: Syracuse, Vanderbilt, Xavier, Kansas State
If Syracuse survives the second round and gets Arinze Onuaku back at full health, their load gets much, much easier to carry.
Vandy-UTEP will be worth the price of admission. I just see a lot more weapons for Vanderbilt than for UTEP. Caracter and Randy Culpepper will have the Miners in the game until the end, but John Jenkins should be good for at least one mega-game in the Tournament.
The fact that I pondered Oakland over Pitt should be a good sign of how sold I am on Pitt. Xavier wins, and in surprisingly easy fashion.
K-State/BYU should be very close and very high-scoring, but I expect both Denis Clemente and Jacob Pullen to show out more than I expect both Jimmer Fredette and Jonathan Tavernari.
West Semifinals
: Syracuse and Kansas State
This region has some good scoring guards, but it's the big men who might be the X-factor. I like Onuaku (provided he's returned and healthy) and Rick Jackson to do well against Ogilvy.
Again, K-State will be facing a stud guard in Jordan Crawford, but once again, are there the supplemental weapons for Xavier? I won't be surprised if Xavier threatens to go to Indy, but I still like the Cats.
West Finals
: Syracuse
Clemente and Pullen will have to hit shots over the Orange zone. Meanwhile, Wes Johnson, Andy Rautins, and Kris Joseph can come at Kansas State's iffy D from all sides. Honestly, a blowout would not be a total stunner here.
East Round 1
: Kentucky, Texas, Temple, Wisconsin, Washington, New Mexico, Missouri, West Virginia
Texas/Wake Forest has been called "the best opportunity for a two-hour nap" outside of the one-seed games. Can't say I disagree, as both these teams seem to have been trying to shoot themselves in the foot all season (or all second half of the season, in Texas' case). Texas just has too many guys who CAN go off, it's a matter of WILL they go off.
Temple/Cornell, I want to have my popcorn ready for. Thankfully, it's on Friday, so I can. Almost a coin flip here, as on a lot of brackets, I've gone for Cornell. But, again, when in doubt, I like coaching experience. Fran Dunphy has more of it than Steve Donahue, so I go Temple. But damn, Jeff Foote's going to make a difference one way or the other.
Washington might start proving that they had more talent than their results showed. Buzz Williams is one of the best coaches in the country, but if U-Dub's backcourt shows up to play, the Huskies might stun some people. Like, a lot of them. Read on.
New Mexico's Darington Hobson will stuff a stat sheet like a madman...(continued below)
Oliver Purnell of Clemson might finally have a shot to win a Tourney game, if he was playing any team other than Mike "40 Minutes of Hell Jr." Anderson and Mizzou.
West Round 2
: Kentucky, Wisconsin, Washington, Missouri
Wisconsin/Temple or Wisconsin/Cornell, either game would be bowling-shoe ugly, but that's how the Badgers like it.
(continued from above)...but will anyone else? If Hobson has to go one-man-gang on Montana, that's one thing, but I like Washington a little bit better if they can hit their shots and make other people produce.
And, yeah, Missouri over WVU. Against a high-pressure team, not having a truly reliable point guard can get you taken out fast. I'm agreeing with anyone who said WVU should have had Duke's No. 1 seed, and that would have given them an easy ride. Here, not so much. Da'Sean Butler has a tendency to shoot the 'Neers out of some games, and I'm calling it here.
West Semifinals
: Wisconsin and Washington
I've been saying it for a month now: Kentucky will get done in by a freshman doing something stupid. Whether it's Eric Bledsoe trying to show off for the NBA scouts or DeMarcus Cousins trying to bodyslam Keaton Nankivil, if its going to happen, it'll happen against the Badgers.
West Virginia didn't have the point guard to survive Missouri's heat. Washington really doesn't, either, but they also don't have a criminally unchecked loose cannon like Butler to go 4-20, either. This regional is whacked.
West Finals
: Wisconsin
Optimistic? No, not really, since it's all based on cynicism about Kentucky's maturity and WVU's shooting. The Badgers are always that team that stays cool and simply plays their game, and this year, they may get a road that allows them to ride that formula all the way to the Final Four.
South Round 1
: Duke, California, Utah State, Purdue, Notre Dame, Baylor, Richmond, Villanova
Some people are convinced that Duke got the Yellow Brick Road to Indy here, and I think I'm among them. Unless it's Baylor, I don't see too many other teams who can get the upset done in this region.
Utah State sort of seems like Wisconsin-lite to me. They only allowed five opponents to break 70 all season. Then, they have enough scoring balance to keep the other team guessing. If they put a clamp on Donald Sloan, the Southern Aggies will regret their date with the Northern Aggies.
Now, we get to the meat of the situation. Am I concerned about Purdue's matchup? Sure. Siena's a veteran team with a tourney resume. But, so's Purdue, Robbie Hummel or no Robbie Hummel. I have picked Purdue on every single bracket, and I do so with a defiant middle finger to Tim Keown (see No. 9 on
his list
), Andy Katz, Pat Forde, and especially
Mike DeCourcy
. Oh, and you too,
POTUS
. At least
Joe Lunardi
has some balls, though.
The Richmond/St.Mary's game, I'll only get to see the first half before I have to head to work today...but I expect to enjoy what I see quite a bit. If the Spiders can get Omar Samhan into foul trouble, they might be able to pull away. Otherwise, we're looking at a slugfest. I've gone the other way on a few brackets.
South Round 2
: Duke, Utah State, Baylor, Richmond
Cal's guards were good enough to get them past Louisville, but Duke's got that trio of guys who can all close a game out. Scheyer, Singler, and Smith are hard to stop all at once.
Hedging my Boiler bets a bit? Yeah, maybe. But as I said, Wisconsin-lite. And the Badgers showed they could handle Purdue once this season, maybe the Aggies do the same. But I'll never be happier to miss a pick than I will be here.
Baylor/ND looks like another fun matchup. Again, I'm a stickler for three-headed monsters, and I've been saying all season that I like Tweety Carter, LaceDarius Dunn, and Ekpe Udoh more than any threesome outside of Durham (well, and West Lafayette pre-ACL). Baylor gets to Houston.
I'm not keen on Nova. They can score, but can they stop anyone? Richmond's not exactly a run-and-gun team, but Nova might be capable of making them look that way. And I just realized I've been extremely harsh on the No. 2 seeds this year. Huh.
South Semifinals
: Duke and Baylor
Utah State might make it interesting, but Duke's got that talent-experience combo that comes in handy here.
I like the looks of every matchup featuring Richmond, but I think they get rattled a bit by the pro-Baylor crowd in Houston.
South Final
: Duke
Maybe the best game of any in this regional. But, Baylor's frustrated me all season. They get a little streak going over the Colorados and Nebraskas of the world, then get a ranked opponent in front of them and leak like a paper rowboat. Duke's too good.
Final Four
: Kansas over Syracuse and Duke over Wisconsin
Kansas and the Cuse should be teeing it up for the championship, far as I'm concerned. This one can easily come down to a last-second thriller shot, but I still like the Hawks.
Duke handled Wisconsin-lite in my Sweet 16, now they draw the full diesel version. Probably a tougher game than any other outside of Baylor, but still, three heads are hard to kill all at once. Duke advances.
National Champion
: Kansas
Should be a great game, and the burning question centers on whether Brian Zoubek and the Plumlees can keep Cole Aldrich off the block. Says here that they can't.
Do I expect to be burning this bracket by this Sunday? Yeah, probably. But, it's what I got, and it's what I'm rolling with. When it says
4 Quarters
, you know it's official.